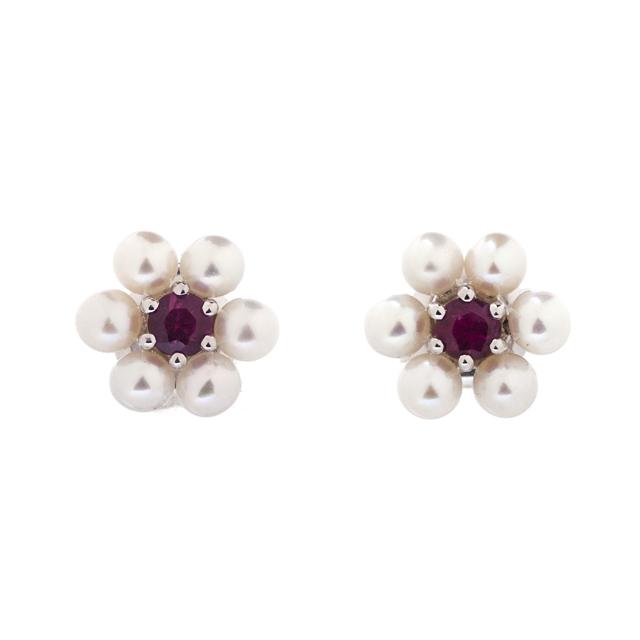 Price: $330.00
This pair of flirty, feminine earrings
combines the beautiful harmony of
earls and color gemstones together.
Petite and ladylike, these earrings
are perfect for daily wear but elegant
enough to dress up a formal look.
A wreath of 2 millimeter pearls surrounds
natural rubies totalling 0.19cts.
Finely crafted in 14kt. white gold.
Product #: 366-0044
Call for more information
817-926-2626