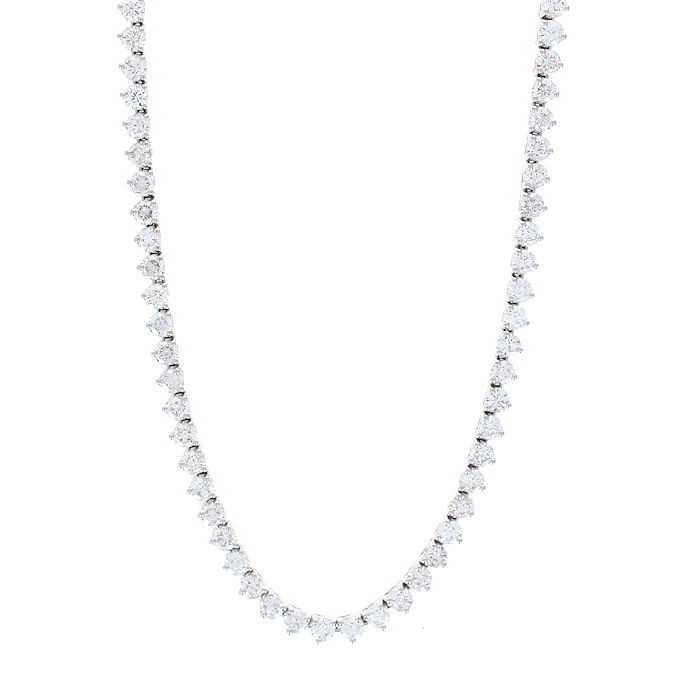 Price: $17,950.00
Lady's Diamond Riviera Necklace
14kt. White Gold
This gorgeous necklace will simply take your breath away!
It features a 117 natural round brilliant cut diamonds that
have a combined total weight of 15.28 carats.
These sparkling diamonds conservatively grade as G-I/VS2-I1 (SI1/SI2 Average) in quality.
The necklace measures 17" in length.
Product #: 321-10311-92
Call for more information
817-926-2626