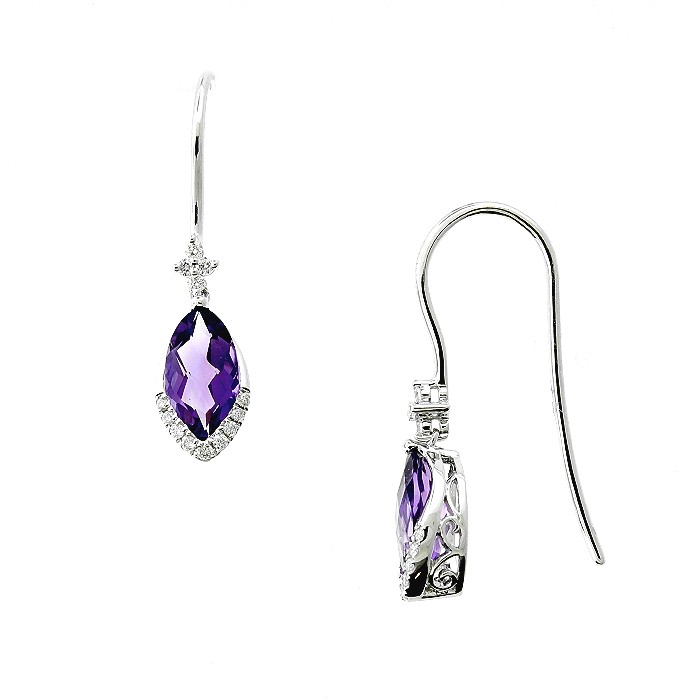 Price: $987.00
Like feathers in the wind, these earrings feature
graceful, dangling marquis stones that capture
enigmatic sparkle with an interesting eyelet design.
Set with charming 2.20 carat amethyst, accents of
diamond along the base of each earring helps
accentuate the shape while boosting the
deep purple color of the amethyst. Finely
crafted with 0.14cts. of diamonds in 14kt. white gold.
Product #: 366-0235
Call for more information
817-926-2626