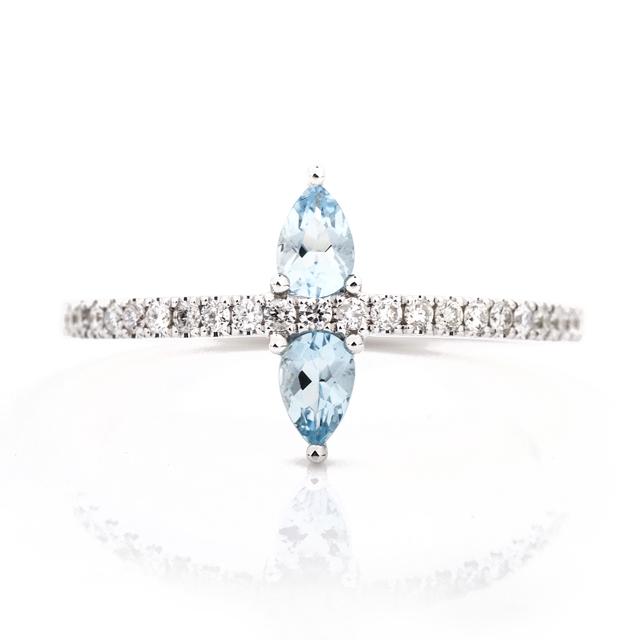 Price: $985.00
An elongating set of pear stones across the
top and bottom of this ring help to slenderize
the finger while providing a pop of color. Set
with a captivating pair of mirroring pear stones,
the design features two aquamarines totalling 0.41cts.
Set in 14kt. white gold. Finished with a diamond band
weighing a total of 0.19cts. this ring is an excellent
every-day choice to adorn any finger that you like.
Product #: 366-0054
Call for more information
817-926-2626